Are you interested to know the best colleges for writing majors?
Across the United States, various colleges and universities offer different creative writing programs. Most of these institutions promote smaller faculty-to-student ratios and employs well-regarded writers as part of their teaching body.
To help aspiring writers like you, we have listed below 10 of the best colleges for writing. Have a sneak peak on what each institution is offering before you decide which college to go to.

Block learning – an extensive learning program condensed into 3.5 weeks of learning is something only Colorado College offers. To know more about block learning, visit their website.
University of Michigan – Ann Arbor

Writing is at the very center of the University of Michigan's mission. Students interested in creative writing are exposed to effective analytic arguments that matters to critics and readers alike. 


Taking a creative writing course in Columbia is a significant move for every English majors, for they are privileged to join a group of notable literary geniuses like J.D. Salinger, Federico Garcia Lorca, Carson McCullers, Eudora Welty and Jack Kerouac– writers who left legacies of brilliance and originality that brought Columbia University to its current stature.

The university's writing center is one of the first of its kind in the United States. Established in 1934, it pioneered the one-to-one instruction method in communication skills. The university offers one of the top MFA program for creative writing in the US Creative writing students are exposed to various styles and niches in the arts.                         
Washington University in St. Louis

In Washington, creative writing students are immersed in a deeper fostering of their creativity and ingenuity. Writing instructions are assimilated with seminars and workshops in order to transform their creative concepts into reality. To know more about  Washington University, visit their website.

NYU takes pride in its distinguished roster of teaching body in the field of creative writing such as Ruth Danon (poet and author), April Krassner (poet) and Roxana Robinson(novel and short story writer). To know more about the writing programs of NYU, please visit their website. 
Massachusetts Institute of Technology

MIT is not just known worldwide for engineering, technology and science but in creative writing as well. MIT focuses on the  development and honing creative writing student's talent, skills and imagination in this literary field, making them one of the best writing colleges in the US today. 

JHU is a non-profit private research university offering programs for graduates and undergraduates an undergraduate program aimed to develop the student's passion for creative writing by providing critical analysis of a broad sampling of literatures from different eras. In addition to that, JHU is one of the few universities with a small student to teacher ratio, thus making learning more personal and direct.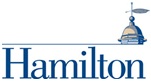 Notably known as one of the best writing centers, Hamilton presents a long list available programs for English majors covering literature and creative writing. To know more about the programs they are offering, please visit their site today.

Emory is recognized as one of the best creative writing colleges worldwide.The university offers an extensive program covering a wide scope of creative writing such as poetry, screenwriting, playwriting, fiction and creative non-fiction. Emory also adopts a small student to teacher ratio for a more in-depth focus on every student's creativity development.
Whether you are a Shakespeare or a J.K. Rowling wannabe, it is always best to know all available options for you.  Above are the best of the best colleges for writing across the US – pick your choice.